Catherine Donnelley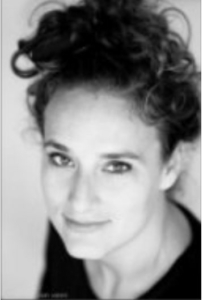 Catherine Donnelley offers Conversation and Meditation circles as a unique blend of integrated experience. Drawing on a combination of skills, Catherine holds a warm and inclusive atmosphere for energising deep connection to shared collective consciousness.
Combining her accredited training in hosting dialogue circles for systemic change by the International Bateson Institute, Catherine supports individual attunement to co-create a healthy regenerative world. She is Reiki II certified and currently mentored by the Global Peace Movement Now based in New York and training in Systemic Constellation Therapy. Her practice is informed by her experience over the last 7 years in Reconciliation.
These groups address the outer structural realities and the ecologies of inner awareness. We focus on stillness, intuitive listening and the flow of expanded Divine energy for the greatest good of all. Here, you are gently supported to connect to your innate ability for empowered agency to meet the demands of our rapidly changing world.
Book Now:
Meditation, Sound and Energy Healing
Phone to book:  0447 057 300
Find out more
All welcome, no experience necessary.
Catherine is a light and energy Meditation facilitator certified in Reiki and Channelled Grace Healing from the Global Peace Movement Now based in NY. Matt is an Intuitive Sound Healer with over 8 years of experience in sharing his gift in music through Indigenous instruments. We collaborate to bring our clients inwards and support their innate connection to cultivate inner peace and beyond.
We also offer groups & private sessions.
Text or call to reserve your space.