Jackie Hughes
Wholistic Counsellor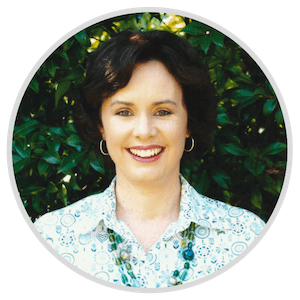 Services
Introduction
Jackie has been practicing as a counsellor for 13 years and studying holistic and spiritual healing and natural therapies for nearly 30 years. She focuses on the integration of all parts of ourselves from an wholistic perspective; mental, emotional, physical and spiritual, in our physical body. "To perform your best in your daily life it is so important to be grounded and in balance."
Jackie's fundamental core belief is that we can heal ourselves, but we sometimes need another to help us access our inner voice and inner wisdom, our inner knowing so our unique answers can come forward. When my clients feel safe, heard and supported, and trust and rapport has been established, this is what I call the 'sacred place', this is when transformation for my client's appear and they can step into that place.
My clients come to me for a variety of reasons, for example: grief, loss, mid-life, relationship issues with family, friends, colleagues or partner. Being a new parent, juggling the demands of modern life, releasing blocks to personal development, facilitating change and growing self-awareness, learning the importance of self-care and acting on it, re-parenting self, teenagers; stress and anxiety and/or exam stress, self-assertiveness issues, career changes, dis-ease or disharmony, motivation, or the opposite, to learn to slow down and 'smell the roses', to name a few.
The list can go on, it doesn't matter, what does matter is life is here to be lived and enjoyed, to laugh, cry and share, in harmony and balance. Let's re-member who you are and release the blocks that may be holding you back.  You may be aware and conscious of this or you may know something is not quite right but don't know what it is, its hidden unconsciously like an ice-berg under the water.
Either way if you have found me you are probably ready to come back home to your real self, your inner home of love, peace, joy and kindness as you were originally created. As Eckhart Tolle would say (author of The Power of Now), "everything is neutral, it's your thoughts about it that has the negative charge/emotion". Let's get back to that neutral place and live life fully!
Jackie uses other modalities to achieve results and integrate and unify the whole-self such as Hypnotherapy and Kinesiology, tailored to each client's individual need.
How can Jackie Help You?
I decided to become a health practitioner as I have always been interested in people and wanted to help others in some way. As I continue to look within and find the answers that are true for me, I am equally as interested in helping others find their own unique answers. I feel very blessed to share this sacred journey with my clients.
A Personal Note
I am a passionate and enthusiastic person with a variety of roles like many people. I enjoy the many things life has to offer and I am very grateful for the challenges life has presented me with.  I have learnt to embrace the 'unknown' as my friend now.
I look forward to meeting you.
Medical rebates available with: Medibank Private, Teachers Federation, Grand United, Australian Unity, Navy Health Fund, Railway and Transport Health Fund.
Jackie is accredited with PACFA, Psychology & Counselling Federation of Australia. ATMS, Australian Traditional Medicine Society Ltd and a Clinical Member with the AHA, Australian Hynotherapists' Association.
Qualifications
Genome Healing Certificate (Accredited Practitioner)
Trainer – Nature Care College. Dip of Counselling
Quantum Consciousness Facilitator Training
Matrix Energetics Magic Course
Certification in Hypnoenergetics for Past Life
Matrix Energetics Training Course Level 1 and 2
Hypnoenergetics for Past Life in the field of Clinical Hypnotherapy
TAE40110 Cert IV in Training and Assessment
Post Graduate Certificate of Applied Clinical Hypnotherapy
Advanced Practitioner Certificate of Clinical Hypnotherapy (APCCH)
Advanced Diploma Counselling
Holistic Psychology Course
Diploma of Counselling
Certificate IV in Counselling
Spiritual Healing Course – Holistic Healing Company
Contact
Find out if I can help you! Get in touch with me today and let's discuss your case.