Jo Slater: Yoga Teacher Newport, Northern Beaches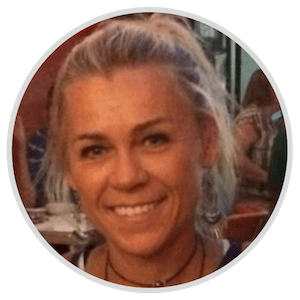 Introduction
Are you looking for a local yoga teacher in Newport, Northern Beaches? Introducing Jo Slater!
Jo understands from her own personal experience as an athlete that while Yoga can bring us the physical benefits of any fitness regime – great strength and flexibility – more importantly in these frenetic times we live – Yoga offers us meditative movement and respite from our busy minds and lives, helping us manage stress and gain an increased sense of calm within ourselves – and within our world.
Jo has practised for many years with the renowned local senior teacher Yolande Hyde. She gained her 500 hour Yoga Teacher Training certification under Yolande's 'Yoga & Health Collective' (Yoga Australia) program. Jo is excited to share the value of Yoga and demonstrate the difference it can make to the bodies, minds and lives of her clients.
Qualifications and Services
Personal training
Yoga – 500 hour Yoga Teacher Training certified – Yolande's 'Yoga & Health Collective' (Yoga Australia) program
Find Out More
Alongside a career in corporate communications and qualifying as a personal trainer, Jo Slater competed at a national level in surfboat rowing for over a decade – thus has always been 'health-conscious' as well as used to training hard to achieve high levels of fitness, skill and mental focus.
Jo began Yoga over 20 years ago, initially to support the supreme level of mental 'toughness' required to row surfboats at national level. Following her retirement from rowing she participated more fully in yoga – on a daily basis – for the physical benefits (and not least to undo the damage her body sustained from training at such an intense level for many years). It wasn't long before she realized that every time she came to her mat, she always walked away feeling restored (amazing!) and appreciative of the mental and emotional benefits – the calm, the respite and the joy – it offered.
A busy mum of three, Jo knows how difficult it can be to find time for ourselves, how we can be pulled in so many directions and consequently how important and essential it is to find time to connect to self, to be the best that we can be – both for our own well-being – and for the important 'others' in our lives. She also believes that maintaining a level of strength in our body, through Yoga, is crucial in keeping the mind both strong and resilient.
Contact
Find out if I can help you! Get in touch with me today and let's discuss your case.