Kelli Prieur: Yoga Teacher Newport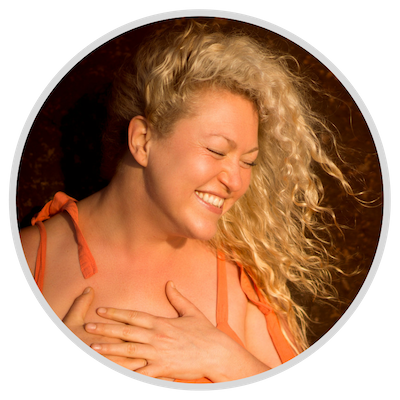 What is HeartGlow Yoga?
'HeartGlow Yoga' is a blend of the most transformational elements from each of the yoga styles Kelli studied over her decade of teaching (Vinyasa, Power, Yin, Anusara, and Jivamukti Yoga), resulting in her signature ultra-slow, breath-focused, calm-creating, body-accepting, totally relaxation-inducing practice that's helped her sell out international retreats in tropical destinations worldwide, monthly 'HeartGlow Yoga' events in Sydney and monthly 'HeartGlow Mini Retreats' at her home in Clareville.
Evening HeartGlow Yoga
For the ultimate stretch out and a whole Mind-Body-Soul de-stresser, join Kelli Prieur of 'HeartGlow Yoga'. This stretch out will leave you feeling like you've had a full body massage after moving through 1.5 hours of Kelli's signature super-slowed-down, breath-focused, totally relaxation-inducing Yoga.
With a maximum of 8 people per class, Evening 'HeartGlow Yoga' sessions are an opportunity for lots of individual attention, personalised sequencing and physical assists, helping you to maximise your time on the mat. The class will encourage you to let go of tension, while creating space, freedom and fullness in your practice.
Blokes Yoga
A class just for the blokes. Starting with easy Yoga to release tension and get the energy moving in the body, and then an introduction to meditation techniques to help you manage stress.  Suitable for new or regular Yoga goers and virgin or experienced meditators, you just need to be male!
This class is suitable for men of all levels of Yoga from beginner to advanced.
---
Book Your Yoga Class Now
To book your class with Kellie visit our Timetable here.