Emma Taylor: Holistic Kinesiologist and Mind Body Practitioner
Newport, Northern Beaches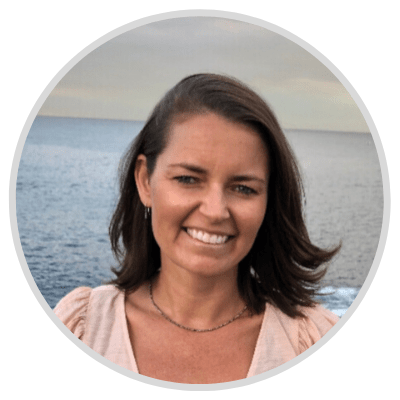 Introduction
Emma Taylor is a passionate holistic kinesiologist and mind body practitioner who offers a nurturing, supportive and safe space for clients to identify, understand and dissolve underlying conscious or unconscious stress that lies within the body.
Emma is dedicated to inspiring clients to take control and responsibility for their emotional and physical wellbeing, by supporting them to create inner balance and alignment, clarity and a sense of self-empowerment.
Emma's passion and desire to help others stems from her own personal transformation. She is a walking advocate of Kinesiology and mind-body medicine having been personally empowered to overcome a chronic dis-ease which enabled her to take control of her life and health. This has created a burning desire to inspire others to connect with a true sense of hope to also make the changes needed in order to create and enjoy a fulfilling, happy and balanced life.
Qualifications
Qualifications
Diploma of Kinesiology
Diploma of Mind Body Medicine
Bachelor of Media & Communications
Member of Australian Traditional Medicine Society (ATMS)
Services
Services
How does Kinesiology dissolve different types of "stress"?
Acupressure points on the Meridians
Neurovascular and Neuromyopathic points
Emotional Stress relief
Goal setting & Visualisation
What is Holistic kinesiology
What is Holistic Kinesiology
It is a safe, effective and non-invasive complementary therapy that integrates mind-body modalities that focuses on uncovering the root cause of your problem by balancing the stress response.
Holistic Kinesiology involves the gentle art of muscle monitoring to locate stress in the body to help facilitate the body's innate healing by combining Ancient Eastern energetic healing with western physiological science to address whether the stress is a physical, biochemical, or emotional issue.
"The greatest mistake in the treatment of disease is that there are physicians for the body and physicians for the soul, although the two cannot be separated" – Plato
Often clients can sometimes feel stuck, confused, and overwhelmed whether it be in relationships, career or just in life in general. Through the Kinesiology, clients are able to identify and dissolve conditioned patterns of behaviour and limiting beliefs that prevent them from experiencing inner balance and joy.
What conditions can Kinesiology assist with?
What conditions can Kinesiology assist with?
Mental health – stress, anxiety and fear
Emotional concerns and life changes
Negative self -talk and low self esteem
Sleep issues
Relationships
Health & fertility
Fatigue, low energy & low motivation
Gut issues
Pain
How many treatments will be required?
How many treatments will be required?
We are all unique and thus have different issues so the amount of treatments required will vary from person to person. 2 sessions is normally a baseline to ensure clients are on the right path to make the necessary changes to enhance their life
Holistic Kinesiologist and Mind Body Practitioner on the Northern Beaches
Get in Touch Today
Find out if I can help you! Get in touch with me today and let's discuss your case.