Men's Yoga Classes
Yoga Clinic Northern Beaches, Sydney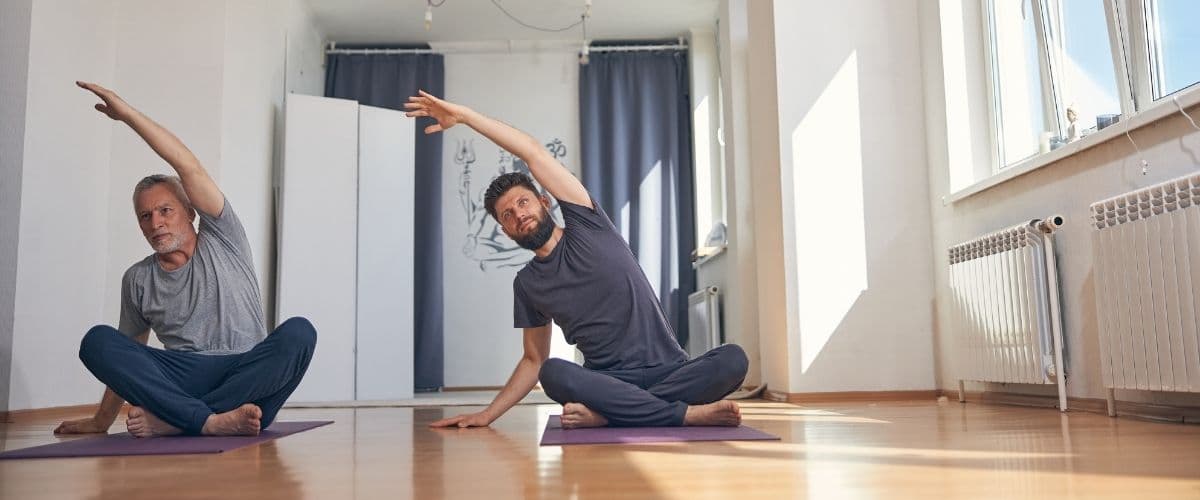 Introducing Blokes Yoga – With Kelli Prieur
About the Class: This class is suitable for men of all levels of Yoga from beginner to advanced.
To book: Kelli manages her own bookings on 0450 657 586.
If you are looking to take up yoga therapy, don't be afraid to join us for a session and no matter your circumstances, we'll help you through your health concerns with yoga therapy!
Yoga VS. Yoga Therapy
Yoga is most commonly practiced in public class settings and involves a set list of physical poses, meditation techniques and breathing exercises which have been proven to have physical and mental benefits. Yoga encourages connection of the mind and body and seeks to improve an individual's mental and emotional health, along with their physical health.
Yoga therapy is the practice of yoga in a more personalised and private setting. Similar to how therapy sessions are most commonly performed today, yoga therapy involves a customised routine and is performed in a one-on-one setting to help patients open up and feel more comfortable. Yoga therapy targets a patient's specific health concern rather than their general health.
How can yoga therapy help men specifically?
Yoga therapy may be beneficial to men in a number of ways including:
Addressing common musculoskeletal health concerns in men (such as lower back pain and neck pain)
Relieving bottled up emotions and stress
Helping with mental issues such as depression and anxiety
Improving airway and respiratory functions (especially for ex-smokers)
Facts About Men's Yoga
Despite the practice of yoga growing exponentially in popularity both domestically and internationally, statistics show that men are still unlikely to take up the therapeutic sport. The male population currently makes up around 30% of those practicing yoga in the US, and even less in Australia at 23%.
While there are many reasons why men may not prefer yoga as opposed to other forms of therapy – from a simple lack of enjoyment to wariness towards a predominantly female practice – experts believe that yoga can be both physically and mentally beneficial to individuals of all genders.
Call Us Today and Start Yoga Therapy!
Kelli manages her own bookings on 0450 657 586.