A Comprehensive Guide to Chiropractic Care: Unlocking Your Body's Potential
Welcome to my comprehensive guide to chiropractic care. I'm Wayne Gard, a fully qualified Chiropractor, Naturopath, and Acupuncturist who has years of experience helping patients regain their health and to live pain free.
In this article, I'll provide you with valuable insights into the world of chiropractic, including commonly helped conditions, what a chiropractic adjustment is, and what you can expect on your first visit.
Read on as we discover chiropractic together.
---
Get in Touch
Get in touch with the team at Therapy Works today and find out how we may help you.
---
What is Chiropractic?
Chiropractic is a natural and drug-free healthcare approach that focuses on the relationship between the spine and the nervous system. It is based on the belief that a properly aligned spine can enable the body to heal itself.
Chiropractors employ a hands-on, manual approach to diagnosis, treatment, and prevention of various musculoskeletal disorders. By optimising spinal alignment, chiropractors strive to improve the overall function and well-being of their patients.
> Find out more about our approach to chiropractic care here.
Commonly Helped Musculoskeletal Conditions
Chiropractors are trained to diagnose and treat a wide range of musculoskeletal conditions. Some of the most commonly helped conditions include:
Back pain, including lower back pain, upper back pain, and sciatica.
Neck pain, which is often caused by poor posture, whiplash, or muscle strain.
Headaches, including tension headaches and migraines, which can stem from spinal misalignments.
Joint pain, such as knee pain, shoulder pain, or hip pain due to joint dysfunction.
Muscle pain
Pregnancy pains, such as back pain and sciatica
Sports injuries – chiropractors can help athletes recover from sprains, strains, and other sports-related injuries.
Some cases of scoliosis
Temporomandibular Joint Conditions – TMJ pain
Whiplash
What is a Chiropractic Adjustment?
A chiropractic adjustment, also known as spinal manipulation, is the core treatment method used by chiropractors. It involves applying a controlled force to specific joints to correct misalignments and restore proper function. This is a hands-on process, and is what chiropractors are most known for.
This adjustment helps alleviate pain, reduce inflammation, improve joint mobility, and enhance the body's overall ability to heal.
Chiropractic adjustments are generally regarded as safe, gentle, and tailored to each patient's unique needs.
Can Chiropractors Help with Lower Back Pain?
Lower back pain is one of the most common reasons people seek chiropractic care.
Chiropractors excel in diagnosing and treating conditions that affect the spine, including lower back pain.
Through manual adjustments, chiropractors can realign the spine, relieve pressure on the nerves, and reduce inflammation, all of which can alleviate lower back pain.
Research has shown that chiropractic care can be an effective and drug-free approach for managing and resolving lower back pain.
Here are some of the most respected studies showing support for chiropractic care in addressing lower back pain:
Study 1: "Adding chiropractic manipulative therapy to standard medical care for patients with acute low back pain: results of a pragmatic randomized comparative effectiveness study" (Goertz et al., 2013) https://pubmed.ncbi.nlm.nih.gov/23060056/
This study compared the effectiveness of chiropractic manipulation with standard medical care for acute low back pain.
The results showed that patients who received chiropractic care experienced greater reductions in pain intensity and disability compared to those receiving standard medical care.
The studies conclusion suggests that chiropractic manipulation in conjunction with standard medical care offers a significant advantage for decreasing pain and improving physical functioning when compared with only standard care
Study 2: "Spinal High-Velocity Low Amplitude Manipulation in Acute Nonspecific Low Back Pain: A Double-Blinded Randomized Controlled Trial in Comparison with Diclofenac and Placebo" (Keller et al., 2013) https://pubmed.ncbi.nlm.nih.gov/23026869/
In this double-blinded randomised controlled trial, researchers compared the effectiveness of spinal manipulation with the medication diclofenac and placebo for acute nonspecific low back pain.
The study found that spinal manipulation provided significant and clinically relevant improvements in pain intensity and functional disability compared to both diclofenac and placebo.
These findings support the use of chiropractic care as an effective treatment option for acute nonspecific low back pain.
Study 3: "Manipulation and Mobilization for Treating Chronic Low Back Pain: A Systematic Review and Meta-Analysis" (Rubinstein et al., 2019) https://www.ncbi.nlm.nih.gov/pmc/articles/PMC6020029/
This systematic review and meta-analysis analysed various studies to evaluate the effectiveness of manipulation and mobilisation therapies for chronic low back pain.
The findings indicated that manipulation and mobilisation were associated with statistically significant reductions in pain intensity and improved function compared to other interventions or no treatment.
The study concluded that chiropractic manipulative therapy can be considered a valuable treatment option for chronic low back pain.
How Are Chiropractors Qualified in Australia?
Chiropractors in Australia undergo rigorous training to ensure the highest level of patient care. To become a qualified chiropractor, one must complete a minimum of five years of university-level education. This includes a Bachelor's degree in chiropractic science, followed by a Master's degree in chiropractic.
In addition to the academic requirements, chiropractors must also undergo clinical training and pass national board examinations. This stringent process ensures that chiropractors in Australia possess the necessary knowledge and skills to deliver safe and effective care. This includes being licensed and registered with the Australian Health Practitioner Regulation Agency (Ahpra).
What to Expect on Your First Visit
On your first visit to Therapy Works, this is what to expect from your chiropractic consultation.
I will consult with you about your health care issues and goals
This will include reviewing your health history, imaging studies – X-rays, CT, MRI, ultrasound, and blood tests
Any current treatment will also be discussed
You will receive a full chiropractic examination to determine the best treatment plan to get great health results for you
If postural X-rays are required a referral will be given – these X-rays will be reviewed with you
Treatment is also included on your first visit
Depending on your case, a variety of different and effective chiropractic techniques are used in combination, to provide effective relief from pain while addressing the underlying cause of your complaint.
Following the assessment, I'll explain your findings and propose a personalised treatment plan tailored to your specific needs. I'll also address any concerns or questions you may have to ensure you feel comfortable and confident in your care.
Who Has Your Back?
Chiropractic care offers a holistic and natural approach to health and wellness.
By addressing the underlying causes of musculoskeletal conditions, chiropractors strive to optimise your body's potential for self-healing.
From relieving pain to improving joint mobility, chiropractic adjustments have been shown to be effective for a range of conditions, including lower back pain.
So, if you're seeking a non-invasive and drug-free solution to your musculoskeletal issues, consider exploring the benefits of chiropractic care. Take the first step today towards a healthier, pain-free you!
"I invite you to try our results-driven approach to chiropractic care. As your local chiropractor, I offer you MORE so that you get BETTER RESULTS. My approach to chiropractic is multimodal, meaning that I combine different techniques to offer you better outcomes".
---
Why choose Therapy Works?
With over 30+ years experience and having helped more than 50,000 patients, our clinic's demonstrated experience and dedication to achieving quality results is well known across Sydney's Northern Beaches.
Different practitioners and therapies under the one roof
Functional medicine focus, where we address the cause of the problem, not just the symptom.
---
Get in Touch
Get in touch with the team at Therapy Works today and find out how we may help you.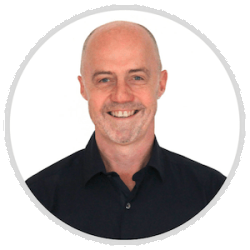 Latest posts by Dr. Wayne Gard (Chiropractor)
(see all)
https://therapyworks.com.au/wp-content/uploads/2023/07/guide-to-chiropractic-care.jpg
321
845
Dr. Wayne Gard (Chiropractor)
https://therapyworks.com.au/wp-content/uploads/2019/07/therapyworks-logo-480x357.png
Dr. Wayne Gard (Chiropractor)
2023-07-08 13:22:13
2023-07-10 12:21:26
A Comprehensive Guide to Chiropractic Care: Unlocking Your Body's Potential