Benefits of a Chiropractic Adjustment
Welcome to my guide on chiropractic adjustments. I'm Wayne Gard, a fully qualified Chiropractor, Naturopath, and Acupuncturist who has years of experience helping patients to overcome a range of health conditions and to live happier lives.
Today, I'll shed some light on one of the most fundamental aspects of chiropractic care: the chiropractic adjustment. From what it is, how it works, through to the conditions we treat using this 'hands-on' technique.
Please read on to discover the benefits of a chiropractic adjustment.
---
Get in Touch
Get in touch with the team at Therapy Works today and find out how we may help you.
---
What is a Chiropractic Adjustment?
A chiropractic adjustment, also known as spinal manipulation, is a technique used by chiropractors to address misalignments in the spine and joints.
These misalignments can occur due to various factors such as poor posture, trauma, repetitive motions, or even stress.
By applying a precise force to specific areas of the spine, chiropractors aim to restore proper alignment and function to the nervous system.
How Does an Adjustment Work?
Imagine your spine as the central pillar supporting your body. When misalignments occur, they can interfere with the communication between your brain and the rest of your body, leading to a variety of musculoskeletal health issues.
By performing an adjustment, chiropractors gently apply pressure or use specialised instruments (the chiropractic activator instrument) to realign the vertebrae, relieving pressure on the nerves and allowing your body to heal itself naturally.
Sometimes an adjustment may be combined with other therapies, such as chiropractic with massage, or chiropractic with acupuncture, for better patient outcomes.
Conditions That Can Benefit from Chiropractic Adjustments
The benefits of a chiropractic adjustment cover many different musculoskeletal health conditions. While it's important to remember that individual experiences may vary, many patients have reported positive outcomes when seeking chiropractic care for a range of musculoskeletal, including these ones below:
Back and neck pain
Chiropractic adjustments can provide significant relief for those suffering from chronic back and neck pain caused by poor posture, muscle strains, or injuries.
In fact, chiropractors are most known for treating back pain through the use of the chiropractic adjustment.
Headaches and migraines
Misalignments in the neck and upper back can contribute to tension headaches and migraines. By addressing these misalignments, chiropractic adjustments may help reduce the frequency and intensity of headaches.
Joint pain and arthritis
Adjustments can help alleviate joint pain and stiffness associated with conditions such as osteoarthritis and rheumatoid arthritis. While chiropractors do not treat arthritis directly, they help to alleviate pain and maintain or improve the functional state of the affected and surrounding joints.
Sports injuries
Chiropractic care is often sought by athletes to improve performance and prevent injuries. Adjustments can help optimise joint mobility, enhance muscular function, and promote faster recovery.
Does an Adjustment Hurt?
One common question many patients have is whether chiropractic adjustments hurt.
Rest assured, chiropractic adjustments are typically painless and may offer immediate relief.
Conversely, if the area we are targeting is locked up or has been placed under pressure or stress for a long time, several adjustments may be needed over several visits, to assist in providing incremental benefits. Some people do find the adjustment to be forceful or impactful, and this usually reflects the state of stress or tension the body has been experiencing due to a misalignment or posture imbalance.
During an adjustment, you may experience a sensation of pressure or stretching, but any discomfort is usually minimal and temporary. Most patients actually find adjustments to be a pleasant and relaxing experience.
Understanding the Popping Sound
You may have heard a popping or cracking sound during an adjustment, and it's completely normal to wonder what it is.
This sound, known as cavitation, is caused by the release of gas bubbles in the fluid surrounding the joints. When a joint is moved during an adjustment, the change in pressure allows these bubbles to "pop," resulting in the characteristic sound.
It's important to note that the popping sound is not an indicator of the success or effectiveness of the adjustment. Some adjustments may not produce any sound at all, and that doesn't mean they are any less beneficial.
We Have Your Back
Through gentle adjustments, chiropractors aim to correct spinal misalignments and improve nervous system function. From back pain to headaches, and even sports injuries, chiropractic care has shown promise in alleviating a wide range of musculoskeletal conditions.
Remember, each patient is unique, and your chiropractor will tailor the treatment plan to address your specific needs.
"I invite you to try our results-driven approach to chiropractic care. As your local chiropractor, I offer you MORE so that you get BETTER RESULTS. My approach to chiropractic is multimodal, meaning that I combine different techniques to offer you better outcomes".
---
Why choose Therapy Works?
With over 30+ years experience and having helped more than 50,000 patients, our clinic's demonstrated experience and dedication to achieving quality results is well known across Sydney's Northern Beaches.
Different practitioners and therapies under the one roof
Functional medicine focus, where we address the cause of the problem, not just the symptom.
---
Get in Touch
To find out more about the benefits of a chiropractic adjustment, get in touch with the team at Therapy Works today. We look forward to helping you.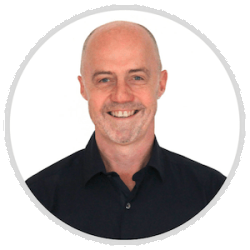 Latest posts by Dr. Wayne Gard (Chiropractor)
(see all)
https://therapyworks.com.au/wp-content/uploads/2023/07/benefits-of-a-chiropractic-adjustment.jpg
321
845
Dr. Wayne Gard (Chiropractor)
https://therapyworks.com.au/wp-content/uploads/2019/07/therapyworks-logo-480x357.png
Dr. Wayne Gard (Chiropractor)
2023-07-10 12:44:57
2023-07-10 15:14:13
Benefits of a Chiropractic Adjustment