Does Medicare Cover Chiropractic
If you are eligible, yes, in some cases
Welcome to TherapyWorks. We are a functional medicine clinic offering you a solid blend of evidenced based clinical therapies that collaborate effectively to provide you with the best outcomes possible.
We offer a range of different modalities, including chiropractic care.
In this blog we discuss if you need a referral to see a chiropractor and if Medicare covers chiropractic visits. Read on for the answers to these two commonly asked questions.
---
Get in Touch
Get in touch with the team at Therapy Works today and find out how we may help you.
---
Do you need a referral for a chiropractor?
Chiropractors are primary contact, primary healthcare practitioners, so you DO NOT need a referral to see a chiropractor. This means you can walk in, or book in advance, to consult with your local chiropractor to discuss your health concerns.
The only exception to this is if you are seeking treatment:
under Medicare's Chronic Disease Management program
through the Department of Veterans' Affairs.
What about Medicare and chiropractic?
Patients often ask us "does Medicare pay for chiropractic?" The answer is yes, if you are eligible for a Chronic Disease Management program.
Medicare's Chronic Disease Management Program
Chronic Disease Management — allied health individual services.
Chiropractic care is available to patients with a chronic condition and/or complex care needs, on referral from your GP.
If you suffer from a chronic condition that requires care,  you are entitled to up to five bulk billed chiropractic visits a year fully paid for by Medicare.
Your GP will assess your eligibility and if eligible, will create a specific chronic disease management (CDM) plan for you. This can then be actioned with a  chiropractor for up to 5 visits. The chiropractic consultation is then bulk billed to medicare.
Department of Veterans' Affairs Chiropractic Care
You may be able to receive chiropractic services if you have an assessed clinical need and a:
Veteran Gold Card; or
Veteran White Card and your treatment is for an accepted service-related condition
How to get a referral? You can get a referral through the DVA to a chiropractor covered by the Medicare Benefits Scheme (MBS) from:
your general practitioner (GP)
a medical specialist
your treating doctor in hospital
a hospital discharge planner.
You can then contact us to make your appointment.
What can you receive?
If you are eligible for chiropractic services through the DVA, we will:
assess your clinical need for chiropractic care; and
provide you with a record and plan for your treatment.
A referral through the DVA will last for up to 12 sessions or 1 year, whichever ends first. The referrals can then be renewed, and there are no limits on the number of treatment cycles you can have.
---
Why choose Therapy Works?
With over 30+ years experience and having helped more than 50,000 patients, our clinic's demonstrated experience and dedication to achieving quality results is well known across Sydney's Northern Beaches.
Different practitioners and therapies under the one roof
Functional medicine focus, where we address the cause of the problem, not just the symptom.
---
Get in Touch
Get in touch with the team at Therapy Works today and find out how we may help you.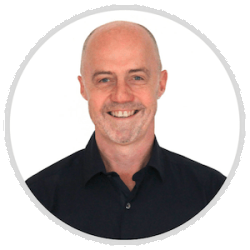 Latest posts by Dr. Wayne Gard (Chiropractor)
(see all)
https://therapyworks.com.au/wp-content/uploads/2022/10/medicare-chiropractic.jpg
321
845
Dr. Wayne Gard (Chiropractor)
https://therapyworks.com.au/wp-content/uploads/2019/07/therapyworks-logo-480x357.png
Dr. Wayne Gard (Chiropractor)
2022-10-05 16:49:33
2023-07-08 13:29:22
Does Medicare Cover Chiropractic