What is Complementary Medicine Used For?
Welcome to TherapyWorks. We are a functional medicine clinic offering you a solid blend of evidenced based clinical therapies that collaborate effectively to provide you with the best outcomes possible.
In this blog, we describe some of the most common complementary therapies and describe what they can be used for. We will also let you know how TherapyWorks may be able to help.
---
Get in Touch
Get in touch with the team at Therapy Works today and find out how we may help you.
---
Complementary and Alternative Medicine. What are they and what's the difference?
What's the difference between complementary and alternative therapies?
It's common for people to use the terms complementary therapy and alternative therapy interchangeably. They are sometimes referred to in one phrase – complementary and alternative therapies (CAMs).
Here's the difference:
Complementary therapies means you can use it alongside your conventional medical treatment. It may help you to feel better and cope better with your symptoms or health challenges. They may be offered alongside, before, or after conventional treatments to help speed recovery or enhance the effects of traditional medicines.
An alternative therapy is generally used instead of medical treatment.
The most common complementary therapies include: acupuncture, chiropractic, massage therapy, herbal remedies, and vitamins and minerals.
Other complementary therapies include: Yoga and Tai Chi – which have been found to reduce stress levels and improve moods; Reiki – a Japanese technique that involves the transfer of energy from practitioner to patient by means of touch; Aromatherapy – which is based on the belief that smells can affect a person's wellbeing; Kinesiology – uses muscle monitoring (biofeedback) to look at what may be causing 'imbalances' in the body and attempts to relieve these imbalances.
Examples of alternative therapies include: ayurveda, homeopathy, meditation, hypnotherapy.
List of Complementary Medicine
Here at TherapyWorks, we provide several complementary medicine modalities. They are described below.
Acupuncture
Acupuncture is a form of alternative medicine that originated in China, over 2,000 years ago. It involves inserting thin needles through the skin at specific points on your body to relieve pain and promote healing.
Acupuncture has been shown to be effective for treating a number of conditions, including:
lower back pain
headache/migraines
a range of musculoskeletal pains
nausea after surgery
acute sinusitis
constipation/diarrhoea
trigeminal neuralgia
facial palsy
and more.
Here at TherapyWorks, we may be able to help with in a number of ways, as acupuncture may be used when looking at:
pain management, used in combination with remedial massage
> Find out more about our acupuncture service on this page.
Chiropractic
Chiropractors are primary contact practitioners who study at university for a minimum of five years. Chiropractic is used as an alternative to, or to complement, conventional medicine.
Chiropractors diagnose, treat and prevent mechanical disorders of the musculoskeletal system and the effects of these disorders on the function of the nervous system and general health.
Chiropractors treat a range of musculoskeletal conditions, such as back pain, neck pain and headache.
In Australia, chiropractic is one of the 14 health professions registered under the Australian Health Practitioner Regulation Agency (AHPRA).
> Find out how chiropractic care may help you here.
Herbal Remedies and Traditional Chinese Herbs
There are a number of different herbal remedies that are used for different purposes. For example, ginger can be used as a way to treat nausea. Certain plants can be used to reduce inflammation and pain. Some herbs might also have certain properties that make them helpful in treating certain conditions such as headaches or colds.
We focus on Traditional Chinese Medicine, which includes Chinese herbs. We may prescribe a particular herb or mix of herbs, based on your practitioner's diagnosis and your Yin and Yang.
Chinese herbs may be integrated with other TCM services like acupuncture, massage, dietary advice and exercise.
> Find out more about Chinese herbs here. 
Yoga Therapy
Yoga Therapy is a type of physical therapy that combines the practice of yoga with other traditional therapeutic techniques, including physiotherapy.
Yoga therapy can be used to help patients recover from injuries, manage chronic pain, and reduce stress. The goal is to teach people how to move in a way that reduces their pain and increases their quality of life.
Here at TherapyWorks, we offer yoga combined with physiotherapy which results in a more holistic approach to healing. The focus is placed more on an active approach, working together to create the conditions for healing.
> Find out more about yoga and physiotherapy here. 
Reiki
Reiki is a natural form of therapy, which uses non-invasive gentle touch to promote feelings of wellbeing.
This complementary therapy, with Japanese origins, may be used for stress reduction and relaxation that also promotes healing.
It is administered by "laying on hands" and is based on the idea that an unseen "life force energy" flows through us and is what causes us to be alive. If one's "life force energy" is low, then we are more likely to get sick or feel stress, and if it is high, we are more capable of being happy and healthy.
> Find out more about reiki here.
Kinesiology
Kinesiology is a form of therapy that uses muscle monitoring (biofeedback) to look at imbalances that may be causing disease in the body.
Kinesiology aims to detect and correct imbalances that may relate to stress, nutrition or minor injuries.
Kinesiology works on the principle that the body, mind and spirit are connected and through the balance of these, full health can be achieved. Kinesiology sessions may include counseling, acupressure, colour therapy, sound therapy, reflexology, emotional release techniques, chakra and meridian balancing, flower essences, homeopathy and nutritional changes.
> Find out more about our approach to kinesiology here.
Complementary Therapies and Cancer Care
There are many different types of complementary therapies that can be used to complement conventional medical treatment for cancer care.
Here at TherapyWorks, we offer Oncology Acupuncture to proactively help patients during their cancer treatment.
Having worked with cancer patients as part of a Mater Hospital oncology initiative, allowing oncology patients to access acupuncture treatments, we are well placed to help those going through cancer treatment.
We're not treating cancer, we're treating patients going through chemotherapy as acupuncture does offset the side effects of chemotherapy.
> Find out more about oncology acupuncture here. 
---
Why choose Therapy Works?
With over 30+ years experience and having helped more than 50,000 patients, our clinic's demonstrated experience and dedication to achieving quality results is well known across Sydney's Northern Beaches.
Instant claims on site
Functional medicine focus
---
Get in Touch
Get in touch with the team at Therapy Works today and find out how we may help you.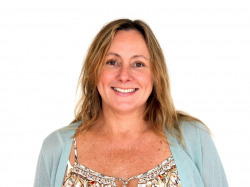 Latest posts by Natalie Dalton
(see all)
https://therapyworks.com.au/wp-content/uploads/2022/08/Complementary-Therapies.jpg
321
845
Natalie Dalton
https://therapyworks.com.au/wp-content/uploads/2019/07/therapyworks-logo-480x357.png
Natalie Dalton
2022-08-20 12:46:05
2023-07-08 13:31:43
What is Complementary Medicine Used For?