Auriculotherapy Ear Acupuncture
Consider trying Auriculotherapy – it's ear acupuncture
Welcome to TherapyWorks. We are a functional medicine clinic offering you a solid blend of evidenced-based clinical therapies that collaborate effectively to provide you with the best outcomes possible. You can find out clinic at Suite 3b/367 Barrenjoey Rd Newport NSW 2106 (get directions in Google Maps).
We offer a range of different modalities, including Auriculotherapy and acupuncture more broadly to treat a range of health issues. Read on as we discuss auricular acupuncture and how it is used.
Contact us today by calling the phone number below or leave a message on our contact page and we will respond to you as soon as we can.
---
What is auriculotherapy
In the same tradition as acupuncture, where small needles are used to stimulate points throughout your body, there is another version called auricular acupuncture, or ear acupuncture, which focuses on your ears. It's a type of auriculotherapy, which describes any acupressure or acupuncture treatment that's limited to your ears.
It has been used in China for centuries as a way to treat many different health problems.
Auriculotherapy is an ancient Chinese medical practice which uses the ear to diagnose and treat diseases.
Auriculotherapy involves the insertion of thin needles just behind the earlobe and outside the cartilage, to stimulate areas along various energetic pathways on and around the ears. The needles cause a tingling sensation, though some practitioners use other methods such as cupping, scraping or electric current instead of needles.
How does ear acupuncture or auriculotherapy work?
In a more general sense, acupuncture, being a part of traditional Chinese medicine (TCM), is based on the theory that health is connected to the flow of qi (energy) around your body. Qi travels along energy pathways, called meridians, throughout your body.
According to TCM, a blocked or disrupted flow of qi can have a negative effect on your physical and mental health. Acupuncture aims to restore the flow of qi by resolving any blockages or disruption.
Auricular acupuncture points
When it comes to your ears, there are more than 200 acupuncture points, which is a lot!
According to the World Health Organization (WHO) report of the working group on auricular acupuncture nomenclature, they list 39 auricular points. Of these 39 standard points, auricular acupuncture treatments focus on 10 master points.
Some of the most commonly used points in the ear include:
shenmen, also called "ear shenmen" to differentiate it from another point on your wrist
point zero
kidney
Sympathetic
How else can acupuncture benefit you?
The World Health Organisation has published an extensive list of common diseases that respond positively to acupuncture treatment. Some of these are listed below. This list is by no means exhaustive.
Lower back pain
Headache/migraines
A range of musculoskeletal pains
Nausea after surgery
During chemotherapy treatment
Dental pain
Jaw pain
Problems associated with pregnancy
Acute sinusitis
Constipation/diarrhoea
Trigeminal neuralgia
Facial palsy
---
Why choose Therapy Works?
With over 30+ years experience and having helped more than 50,000 patients, our clinic's demonstrated experience and dedication to achieving quality results is well known across Sydney's Northern Beaches.
Instant claims on site
Functional medicine focus
---
Get in Touch
Get in touch with the team at Therapy Works today and find out how we may help you.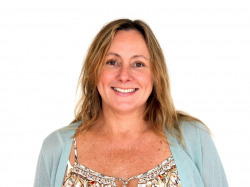 Latest posts by Natalie Dalton
(see all)
https://therapyworks.com.au/wp-content/uploads/2022/07/Auriculotherapy-ear-acupuncture.jpg
321
845
Natalie Dalton
https://therapyworks.com.au/wp-content/uploads/2019/07/therapyworks-logo-480x357.png
Natalie Dalton
2022-07-21 13:58:22
2022-07-21 14:34:33
Auriculotherapy Ear Acupuncture