NB* All foods and recipes provided are in keeping with the idea of decongesting stuck Qi, supplementing the blood and cooling any potential heat. Cooking methods and preparation methods are also in accordance with these principles.
Upon Rising
Warm water with lemon juice.
Fluids
Water needs to be at room temperature and consumed consistently throughout the day, attempting to drink approx 1 to 2 litres.  (1 litre of water : 30 kgs of body weight)
Fresh fruit or vegetable juices are used according to the persons preference.
As well as cups of herbal teas, Tea from ginger root, fenugreek and peppermint sweetened with honey (if desired).
Snacks
Fleshy fruits such as lychee & plums.
Breakfast
Fruity muesli; home made using diced apple and banana, prunes & plums, sprinkled with a table spoon of rice bran and a teaspoon of sesame seeds. Using oats (not toasted) as a base and served with Soy milk.
A large cup of warm herb tea; eg. – peppermint or chrysanthemum, sweetened with honey if desired.
Lunch
A salad; with grated raw beetroot, carrot, parsley, cabbage and small pieces of steamed organic chicken. Add a small amount almonds.
Dressing: Equal parts of soya, safflower and sunflower seed oils plus lemon juice and or apple cider vinegar. Combine ingredients well and add to salad.
A glass of freshly made vegetable or fruit juice, using foods of your choice; – ie: celery and apple.
Dinner

Stir fried vegetables and Tofu (original recipe)
2 cloves of finely chopped garlic
1 small head chopped of broccoli
1 onion chopped
2 cups of cubed tofu
Coriander
2 tbsp. sesame oil
1 medium sized Yam
2 tbsp. safflower oil
8 black or shiitake mushrooms (fresh)
3 tbsp. soy sauce
Preparation
Saute the onions and garlic at a low temperature until slightly golden then remove from heat.
Par boil the kumera first and then, combine all of the ingredients in the saute pan and stir fry for five to ten minutes (until cooked), then serve.
For other healthy recipes visit SallyJoseph – nutrition & wellbeing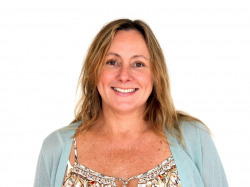 Latest posts by Natalie Dalton
(see all)
https://therapyworks.com.au/wp-content/uploads/2013/08/qi-min.jpg
321
845
Natalie Dalton
https://therapyworks.com.au/wp-content/uploads/2019/07/therapyworks-logo-480x357.png
Natalie Dalton
2013-08-11 02:30:56
2020-05-13 16:32:11
Example of a 1 Day Dietary Plan for Liver Qi Stagnation